Message from the Regional Chairman
"Physiotherapy keeps moving forward in Africa"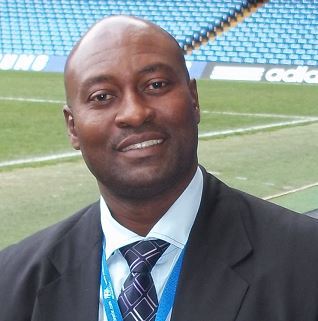 In May 2014 new Executives for the Region were elected. We live in a world that is moving very fast as far as science and technology are concerned and this affects all aspects of life, including health.
Africa faces a myriad of challenges in the area of physiotherapy, especially training, which needs a lot of collaborative efforts amongst countries in the Region, and beyond to equip us confront them. Others are clinical practice (regulations), continuing professional development and research.
The theme for the 2014 Congress "From Advocacy to Action on Non-Communicable Diseases" could not have been more apt.
We must therefore take advantage of any or all opportunities that come our way to improve our practices with the aim to provide good quality but affordable care to our clients. We therefore will continue to prosecute the objectives of the past Executives during our tenure.
These are:
Improve and maintain regular communication and exchange between WCPT Africa Executive Committee & Member countries.
Strengthen active partnership and collaboration among WCPT Africa members and other international partners.
Establish and encourage sub-regional groupings and collaborations (both Anglophone and Francophone).
Strengthen local and regional membership.
Strengthen the forum of Africa physiotherapy educators.
Develop clinical and academic subgroups of common interests in Africa Region.
Promote collaborative grant awarded regional projects.
Hopefully by the time we meet at the next Congress in South Africa we could have struck out a number of the listed items as accomplished.

Thank you
Jonathan Quartey
Chair - WCPT Africa Region